Agricultural & Environmental Education (AEE)
Growing an appreciation & understanding of the world around us
From our beginning, Milton Hershey wanted students to have a deep appreciation of the environment and agriculture - it's reflected in our Deed of Trust.
Today, we offer an array of land-based learning. All of our students have their education enhanced with first-hand experiences that get them up close with nature, from visiting our fish nursery to exploring the nearby wetlands, woodlands, ponds, and streams. For some older students, Agricultural and Environmental Education becomes a passion, and we help them explore career paths from horticulture to farming. We also encourage the growth of agricultural and environmental literacy skils.
AEE Main Office: 717-520-2240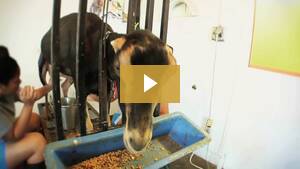 AEE uses the following land-based learning resources to meet these goals:
The Environmental Center combines laboratory, classroom, and outdoor learning environments to provide students with the opportunity to explore nature on and off campus. Students are involved in community service and stewardship projects as part of their environmental learning experience, such as building barn owl boxes and habitat restoration. The Environmental Center resides at the renovated Willowwood dairy barn, and is surrounded by native warm-season meadows, wetlands, and woodplots, which provides students and staff a wonderful setting for outdoor exploration.
The Horticultural Center supports the year-round study of plants and crops in various environments. Students learn about plants used as food (fruits and vegetables) and for ornamental purposes (landscaping and gardening). In addition to the science of plants, students learn about the art of plants through a student floral design business. The sprawling center has 8,500 feet of greenhouses, 12 acres of orchards, and a cut flower garden. Find out more about the center, including their public flower sales, here.
The Animal Center provides students opportunities to learn about the diversity and value animals provide to our society while working with large animals (horses and beef cattle) and small animals (sheep, goats, and rabbits). Students who participate in 4-H show their livestock at county fairs and the Pennsylvania Farm Show.
The General Agriculture Program provides students the opportunity to work with all cropping and harvesting operations, including preparing the soil, planting, maintaining equipment, and storing crops.
AEE internships
"The goal of our AEE internships is to give students a real-world experience that fosters an appreciation of agriculture and the environment, while teaching leadership, teamwork, and other employment skills." - Crystal Huff, director of AEE.
Programs include:
Animal Internships – The animal center internships offer students the opportunity to care for livestock, including sheep, goats, beef cattle, rabbits, and other small animals, all on campus. Students help to feed the animals, clean their enclosures, and prepare them for show. A separate opportunity is available for students to work with equine animals
Horticulture Internships – Interns learn about the art and science of growing plants. Interns either work at our Project Market harvesting and selling produce to the public or in the area of Floriculture where interns learn about sustainable agriculture, floral design and the art of horticulture. Students involved in the Floriculture Program learn how to properly pick flowers, identify plants, and design floral creations. In addition to these lessons, they also learn how to manage a business, with a focus on finances, marketing, and customer relations.
Spartan Ice Cream Center Internships – Interns participate in the production, marketing and selling of Spartan Ice Cream to the public. The Ice Cream store is right on campus and is a summertime favorite in the community! Students learn how to interact with customers, work as a team, and handle finances.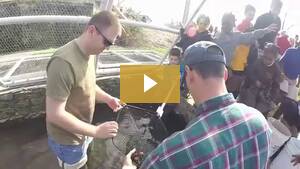 Environmental Internships – Interns learn about our natural resources through habitat restoration, tree plantings and wildlife studies. A day in the life of an intern from the Environmental Center might involve installing barn owl boxes to create a nesting area for the birds, maintaining fish pens at the center's trout nursery, or removing invasive exotic plants from the environment. The program teaches an appreciation of nature, respect for the environment, and a love of the outdoors, along with marketable job skills.
Community Outreach Internships – Interns learn the importance of giving back to the local community through trail maintenance at a State Park, harvesting for food banks, and assisting with animal programs.
The Goals of AEE
Enhance student achievement in all academic areas through first-hand experiences that provide an authentic context for learning.
Foster improved agricultural and environmental literacy.
Facilitiate development of life and career skills.